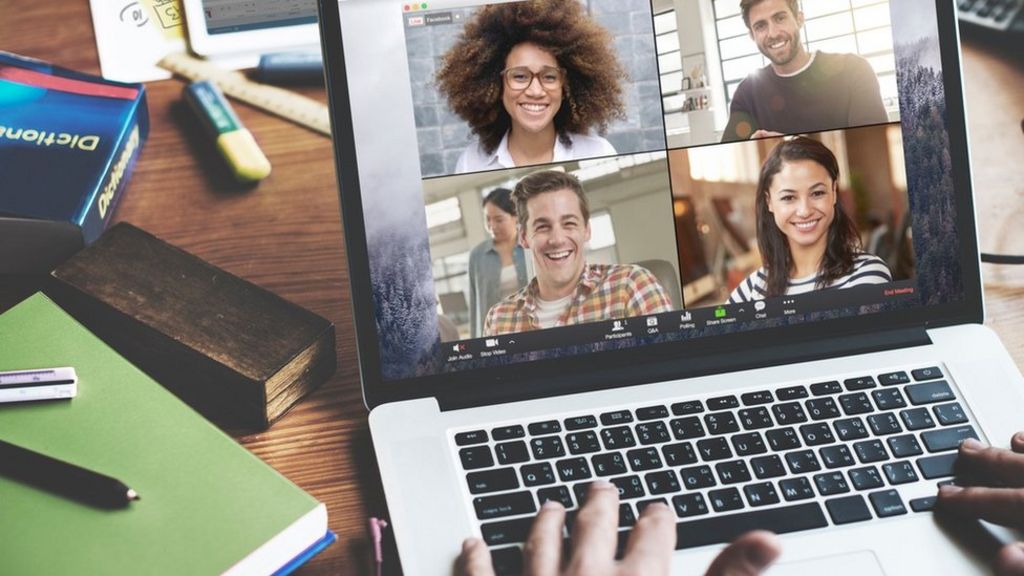 I did some research and found some fun ways that we can connect with extended family and friend groups over Zoom or other videoconference apps. Here's a list of games/activities you could do to stay in touch, reach out to people, and enjoy people's company.
Pictionary (with Zoom whiteboard feature), can also use a random word generator for ideas of what to draw https://randomwordgenerator.com/pictionary.php
Yahtzee—all participants print out a score sheet and take turns rolling dice.
Bingo—use these sites to print out boards https://myfreebingocards.com/
and draw numbers. https://letsplaybingo.io/
Boggle—share this site on a screen and everyone writes down words against the timer. https://www.puzzle-words.com/boggle-4×4/
Jackbox Drawful— Through April 11, 2020, Jackbox Games is offering Drawful 2 is free if you download it with the Steam code here. The game is similar to Pictionary, except you and your friends will be challenged with ridiculous drawing prompts such as "cotton candy hair" or a "creepy tiger." https://shop.jackboxgames.com/collections/steam-codes/products/drawful-2
Homemade Trivia— A fun, interactive idea is to use an application such as TriviaMaker.com to create your own trivia games.
Or Random Trivia— http://www.randomtriviagenerator.com/
Risk—multiplayer game (don't need Zoom, but need a Steam account). https://store.steampowered.com/app/1128810/RISK_Global_Domination/
Variety of online card games— https://www.cardzmania.com/games/
Pandemic—just in case real life isn't entertaining enough.  https://www.asmodee-digital.com/en/pandemic/
Heads Up—just need the app on your phone so you can show clues to each other. https://apps.apple.com/us/app/heads-up/id623592465
Scattergories—Here are the lists http://scattergorieslists18.blogspot.com/ Just pick a letter and set the timer.
Scribbi.io—like a virtual Pictionary https://skribbl.io/
Read My Lips–To play Read My Lips, have the person who is "it" turn off their microphone. They will then say a series of words in a given amount of time while everyone else reads their lips and writes down what they think they're saying. The person with the most correct guesses is the obvious winner.
Last Letter–If you'd like to keep your brain sharp during this time of social distancing, play Last Letter with your friends. All you need to do is choose a category — '90s movies, flowers, states, colors, etc. — and say a word within that category. The next person will say a word that starts with the last letter of your word, and on and on you'll go until someone comes up blank. That person will then sit out the next round. Keep playing until only one player is left standing.
Charades—self-explanatory
Raid your cupboard— Some of your board/party games might adapt, especially if both parties have it and can use parts on their end: Look through them and be creative.